Email (Continued)
·         There is no spell checker on the iPhone.  Even though the phone we tested had 16 GB of flash memory space, which is far, far more than one would need to support a spell checker, there isn't one.  Although there is an auto-correction feature, it probably only works 30-50% of the time.
·         Although the iPhone Mail application can view (not edit) documents sent as attachments, it cannot display changes tracked using the Track Changes feature in Office, and it cannot display comments inserted into documents.  These are heavily used features on business documents and it is a significant omission that the phone cannot view this information.
·         You can't flag emails for follow up.  This is a very simple feature, and since most business users use Microsoft Exchange as their underlying email server, and Outlook as their desktop email client, this is a simple, but annoying omission.
·         You have to scroll to the bottom of an email to see/download the attachments to the email.  Emails can easily get quite long as people reply to the thread, making it quite tedious to get to the attachments.  Why not put the attachments at the top, or provide a link that automatically scrolls to the bottom where the attachments are?
·         You can't attach more than one picture to an email.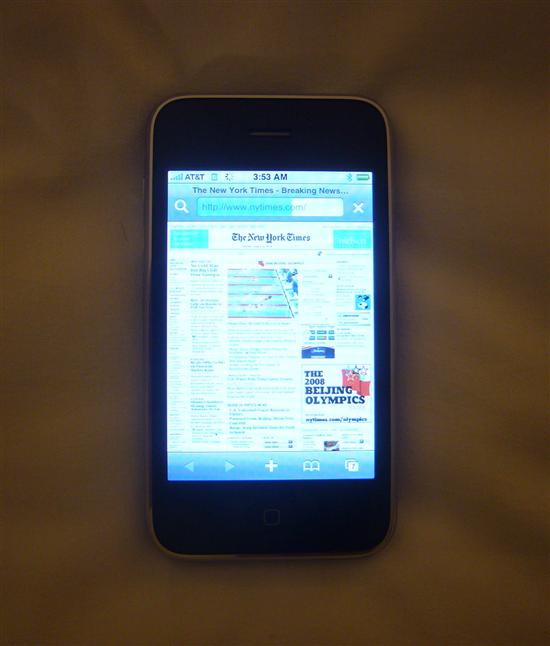 Safari
Web Browser (Safari)
·         Safari, the supposedly full-fledged web browser on the iPhone, crashes constantly.  Many sites crash it in a consistent manner.  For example, go to delta.com, click on "Regular HTML" to go to the real site, not the mobile version, and then log in.  Safari will instantly, and reproducibly crash.  Nice.  In practice, Safari crashes happen all the time.  If you use the iPhone on a daily basis, Safari will crash on you on a daily basis, until you begin to learn which sites, and what actions can cause it to crash.  We have found that panning around while a page is still loading is another great way to get this lovely little browser to explode.  After a year, one would have thought Apple would have at least fixed some of the bugs.  Nope.